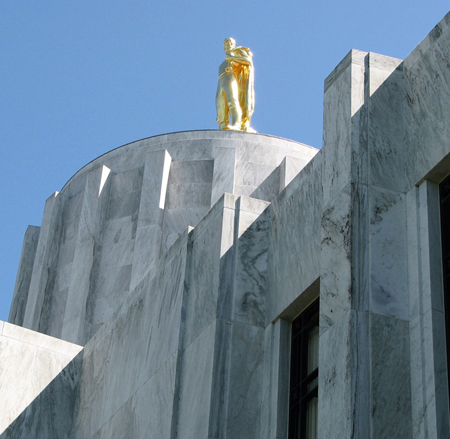 It is easiest to contact Oregon AFSCME Political Director Joe Baessler or Political Coordinators Dan Torres or Eva Rippeteau through their respective e-mail links if you have questions, especially when the Legislature is in session. You can also call them on their cell phones, listed below.
Joe Baessler, (503) 319-1912
Dan Torres, (503) 853-4697
Eva Rippeteau, (503) 901-1431
You can track bills using our legislative tracking system. If you need to review how the system works, obtain the log-in information, etc., click here first to download the system's user guide. We also recommend Oregonlive.com's bill tracker website.
If you need to contact a legislator, whether in or out of session, the easiest way is via e-mail. Legislators (or their staff) routinely check their legislative-based e-mail several times a day. If you aren't exactly sure who your specific state representative and/or state senator is, don't be embarrassed — be proactive! Just click here to go to an automated form that will match your home address with your state rep and state senator.
• Contact info for Oregon State Senators
• Contact info for Oregon State Representatives
The links above include each legislator's direct dial number in Salem. In theory the state capitol's toll-free line is not designed for contacting legislators — you're supposed to use the direct dial numbers. But in practice, if the Legislature is in session the operators will usually forward such calls. Those numbers are (800) 332-2313 statewide or (503) 986-1187 in Salem.
If you want to send "snail mail," you can do so at the following common address:

Sen. or Rep. ______________
State Capitol, 900 Court St. NE
Salem, OR 97301